work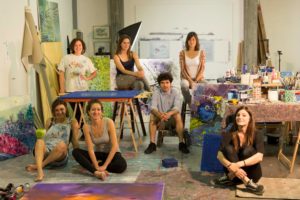 Studio d'arte Alta Tensione was established in 2015 in Verona, Porto San Pancrazio.
My work as painter is inseparable from the collective dimension of the art studio: it's not just about sharing spaces, but about a way to see art and creation the don't isolate the artist.
The constant presence of different inputs, voices and instruments at work are the undertone of my inspiration.